Learn how to connect to Dinogen Online servers using Hamachi.
Install Hamachi
Make sure Hamachi is installed on each player's PC.
Download Hamachi for free: https://www.vpn.net/
Host: Start the Dinogen Online Server
The host should start the Dinogen Online multiplayer server.
You can verify the server is running by accessing http://localhost:9000 in your browser.
For more details, check the full guide: Multiplayer Server Guide
Host: Create the Network
You must create a network and invite any friends you want to join.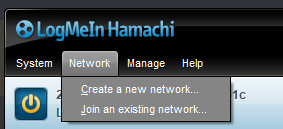 Verify that you can ping the host:
ping <IP>
If this fails, you must adjust your firewall settings:
Go to Windows Firewall > Advanced Settings
Public Profile (assuming your Hamachi Network is public)
Protected Network Connections
Make sure Hamachi is unchecked
Apply changes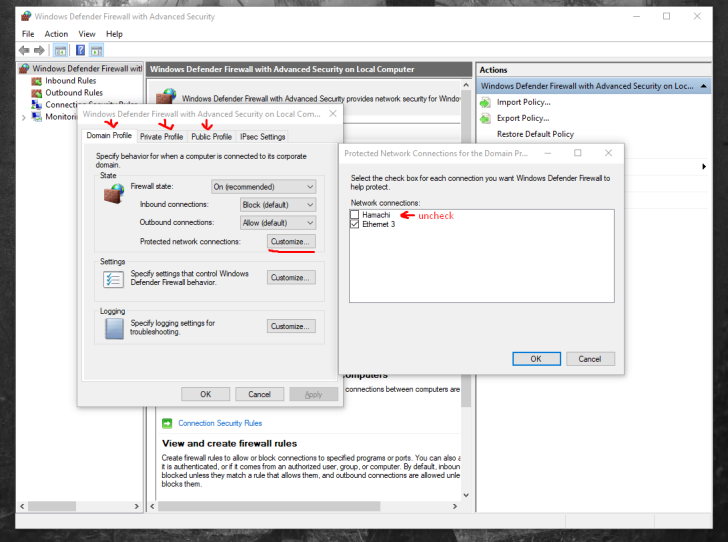 Make sure this is completed on all clients.
Join the Server
Join the Hamachi Network created by the host.
All players should be able to connect to the server URL when the server is running:
http://<IP>:9000/
You can add this server to your Custom Servers in game by clicking Custom Servers > Add Server.
Important Note: You must include "http://" at the start of the URL and end with a trailing slash ("/").